The bases of Posturology, in three chapters.
Like our CENTRAL NERVOUS SYSTEM, it regulates our static posture.
The POSTURAL TONIC SYSTEM, the neurophysiological basis of regulation of our basic muscle tone.
With its receptors, it elaborates everything necessary to have a good basic neuromuscular tone.
In età evolutiva tutti i difetti di crescita possono essere risolti, sia in senso locale che generale, con questo eviteremo tante patologie nell'adulto.
Con la Ortopedia Cranio Facciale Miofunzionale , eseguiamo questo tipo di lavoro sul soggetto in crescita.
Con un dispositivo per uso notturno, il REGOLATORE MIOFUNZIONALE POSTURALE, che normalizza la funzione, stimola e guida la crescita cranica facciale.
The concept M.P.R. Regarding muscle chains, it says that there is no true muscle chain, if not a chain reaction in front of a cause, this can be descending or ascending, unilateral, bilateral or crossed.
It is CRANIO FACIAL SYSTEM in dysfunction, it is the first cause of chain reaction since the top.
When the jaw loses its centered position, a defensive mechanism is triggered for the T.M.J. , which is called BRUXISM.
Which generates an exaggerated tension in the
cranio
facial and neck muscles, thus triggering a chain effect from top to bottom.
One of the factors that most intervene in adaptive scoliosis is the dysfunction of the
CRANIOMANDIBULAR SYSTEM
Mainly the lateral deviations of the jaw, generate stress to the muscular chains and as a consequence SCOLIOSIS.
Adaptive scoliosis, which is 95 percent of the cases, is an adaptation to dysfunctions of the POSTURAL TONIC SYSTEM
With the change in mandibular posture, ocular convergence has also affected.
The dysfunctions of the CRANIO FACIAL SYSTEM, generate chronic alterations of the posture, the most common is ADAPTIVE SCOLIOSIS.
The dysfunction of the Cranio Facial System, disturbs the proper functioning of the muscle chains
Es muy importante el estudio del medio interno, la bioquimica de nuestro cuerpo es de fundamental importancia en el buen funcionamiento de nuestro organismo .
La contamianciòn de nuestra vida es cada dia mas grande, es por ello que deberiamos limpiar nuestro organismo mucho mas a menudo, en el protocolo R.M.P. se presta mucha atenciòn a todo ello.
La terapia BIOQUIMICA es fundamental para obtener una excelente y duradera rehabilitaciòn fisica.
Nuevo curso de Iniciacion R.M.P.
Yesterday we started the new M.P.R. WORKSHOP in collaboration with SPINE ACTION TEAM, in India.
Completely online course. theory and practice .
In this video, we show a patient with severe Cranio Facial Dysfunction, and how it affects not only madly, but also the entire posture of the body.
www.dirocca-silverio.com
www.silverstone-ch.com
Scoliosis is an adaptive problem of the spine, which has several origins. But in common they have postural dysfunction, which involves postural receptors, biochemistry and anatomy.
This is a classification of our school to give some order in this type of dysfunction.
La escoliosis es un problema adaptativo de la columna vertebral, que tiene varios origenes . Pero en comun tienen la disfuncion postural , que involucra , receptores posturales , bioquimica y anatomia.
Esta es una clasificacion de nuestra escuela para dar un poco de orden en este tipo de disfunciones.
COMENZAMOS EL 8 DE JUNIO
UN NUEVO CURSO DE INICIACION
LA BASE DE LA R.M.P.
NUEVO CURSO DE INICIACION R.M.P. ONLINE
How the Cranio Facial System in its dysfunction alters the posture of the body.
Nuevo curso de Iniciacion a la R.M.P. en Junio 2021
In questo video , la presentazione del Master di Riabilitazione Fisica
Direttrice : Dott.ssa. Sandra Schutz
informazioni in :
Los efectos de la Ortopedia Craneo Facial Miofuncional Postural , con el Regulador Miofuncional Postural.
Trabajo durante la edad de crecimiento.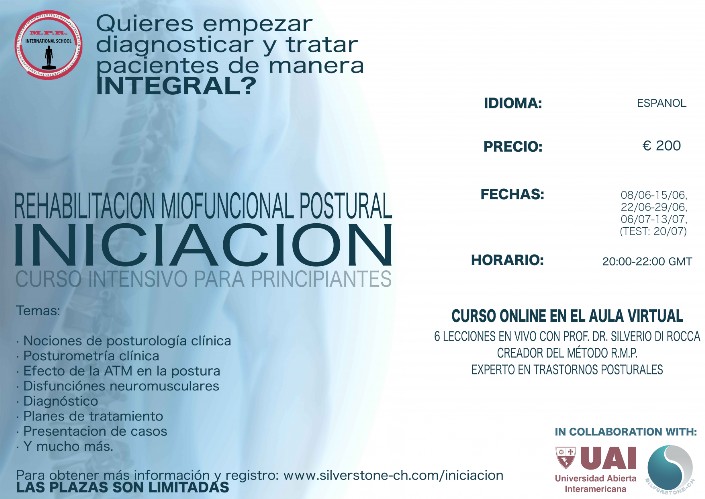 Comenzamos un nuevo curso de INICIACION R.M.P. Rehabilitaciòn Miofuncional Postural, dedicado a:
Medicos

Odontologos

Fisioterapistas

Osteopatas.
Aprenderàn a diagnositica , planear el tratamiento y tratar al paciente con la misma òptica , todas las disciplinas de las ciencias de salud.
Es muy importante que todos tenga la misma òptica de vision del diagnostico de las disfunciones Neuromusculo Esqueleticas.
Podràn aprender todas las herramientas para la desprogramaciòn sensorial de los sistema proprioceptivos que agreden el SISTEMA NEUROMUSCULO ESQUELETRICO.
Curso totalmente teorico pràctico online, desde sus casas con su P.C. podran seguir las lecciones y repasarlas.
Al final del curso sostendran un examen final para obtener la certificaciòn del mismo .
En este curso solo 10 plazas , limitado el numero para poder dedicar mas atencion a la ensenanza y el aprendimiennto.
Los esperamos en nuestras aulas virtuales.
In this video, we show in a simple way the difference between function and mechanics in Orthodontic treatment.
It is always advisable to wait for the end of the growth period before proceeding with tooth movement, which is why Cranio Facial Orthopedics is the choice in the evolutionary age.
Stimulating growth, in this period of life, is essential to obtain a good development in adulthood.
En este video el Prof Di Rocca explica en forma sintetica
la diferencia entre
CRECIMIENTO Y EXPANSION
En nuestra escuela encontraras todo tipo de cursos
Desde la Iniciacion hasta Minicursos y Masters
nuestra pagina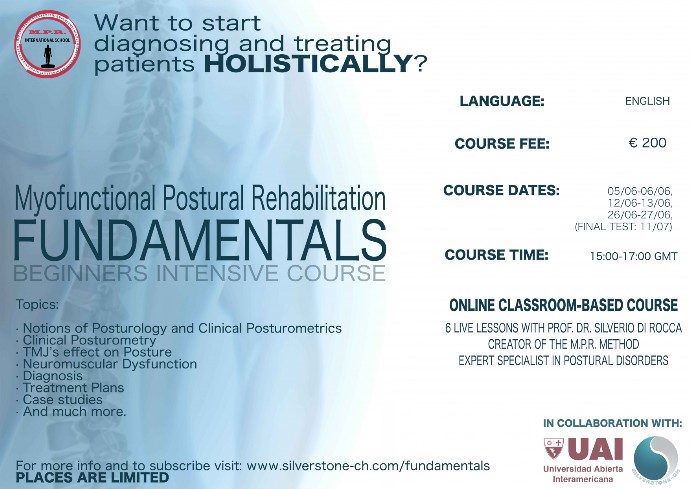 New Workshop, M.P.R. FUNDAMENTALS.
Dedicated to: Doctors, Dentists, Physiotherapists and Osteopaths.
Totally Online, from theory to practice.
Limited positions
On May 15, Prof. Dr. Silverio Di Rocca will make a presentation at this International Event.
The topic will be: CRANIO MANDIBULAR DYSFUNCTIONS AND POSTURE.
In questo video si puo capire l azione delle forze vetibolare nel dispositivo Miofunzionale.
Relazione
Prof Dr Silverio Di Rocca
M.O. Olando Olivi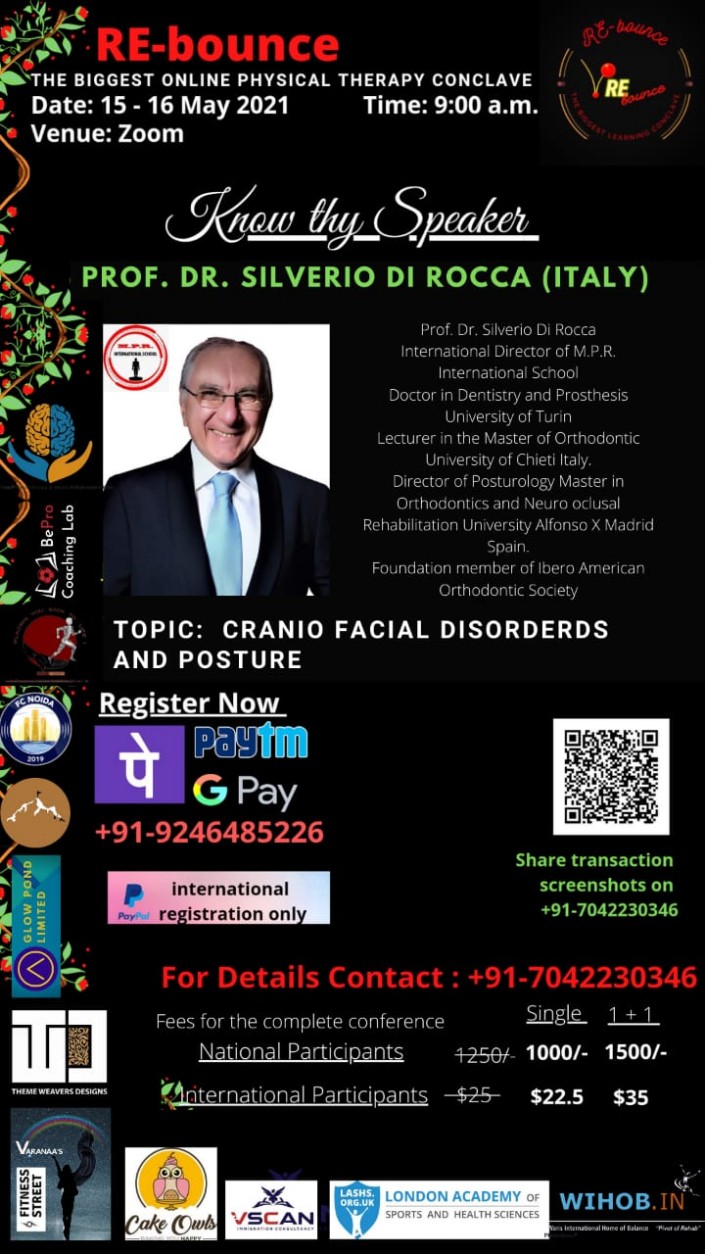 New intervention of Prof Dr Silverio Di Rocca, in this great International Congress.
The protocol of action of the M.P.R.
In this video, the presentation of Prof Di Rocca is shown at the World Congress of Physiotherapy 2021, where he develops the protocol of the M.P.R. Myofunctional and Postural Rehabilitation.
In this video, we show what you are going to learn in this T.M.J. Disorders
In this video you can see the presentation of the Master of Orthopedics and Orthodontics Cranio Facial Myofunctional Postural M.P.R.
Totally online.
With direct tutorial.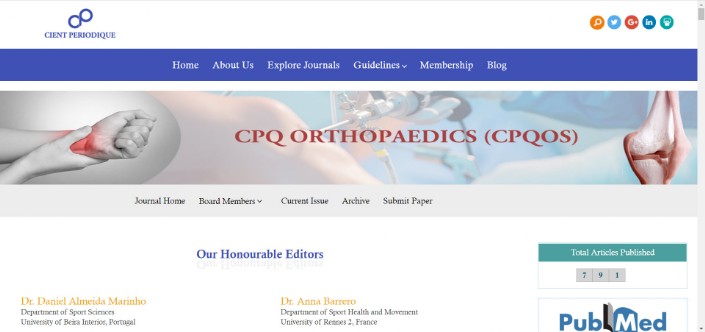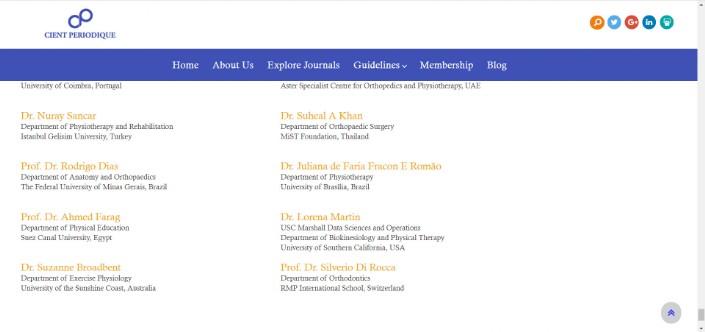 A new achievement of the R.M.P. INTERNATIONAL SCHOOL.
Prof. Dr. Silverio Di Rocca, as an honorable member of the scientific committee of an important magazine.
En este video podràn ver el contenido del MASTER DE ORTOPEDIA CRANEO FACIAL MIOFUNCIONAL POSTURAL
Pandemia y Medicina Integrativa .
Con el Dr Santiago de la Rosa
En este video mostramos la necesidad de un trabajo Interdisciplinario en la ORTOPEDIA CRANEO FACIAL MIOFUNCIONAL POSTURAL R.M.P.
Excelente Webinar con los Dres de la Rosa y Schutz , presentando el punto de vista de la medicina integrativa y la rehabilitaciòn fisica de la R.M.P.
Presentazione del Nuovo Master di Ortopedia e Ortodonzia Cranio Facciale Miofunzionale Posturale
Relatori : Prof Dr Silverio Di Rocca e M.o. Olando Olivi
In this video we explain how the dysfunction of the CRANIO MANDIBULAR SYSTEM affects the foot support, and how it results in the static posture of the body.
CRANEOMANDIBULAR DISORDERS, first affect the cervical spine, and chronically the rest of the body.
In this two-day workshop, they will be able to learn to diagnose and treat dysfunctions of the CRANIO FACIAL SYSTEM.
How to face the problem from a Holistic perspective.
In this video you can see different cases of pathology of the POSTURAL CRANIO FACIAL SYSTEM
La diferencia entre CRECIMIENTO y EXPANSION, es muy importante cuando nos ocupamos de la ORTOPEDIA CRANIO FACIAL MIOFUNCIONAL POSTURAL.
En este video veràn los conceptos de la R.M.P. al respecto.
Desde el punto de vista CLINICO y TECNICO
Los conceptos de la MEDICINA INTEGRATIVA de la R.M.P. INTERNATIONAL SCHOOL , resumidos en este webinar con importantes personajes de nuestra escuela.
Seguimos hablando de Ortopedia